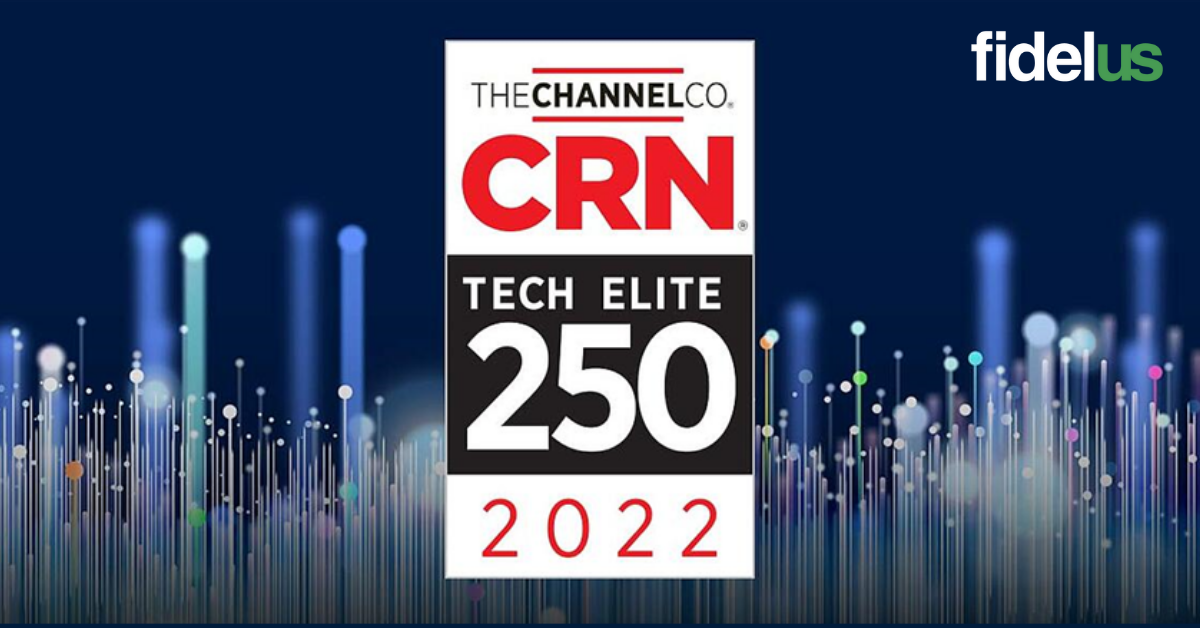 Exciting News! CRN®, a brand of The Channel Company, has named Fidelus Technologies to its Tech Elite 250 list  for 2022.  
CRN's Tech Elite 250 list recognizes innovative solution providers across the U.S. and Canada that have earned top-level technical certifications from leading technology suppliers. Solution providers featured on the list have demonstrated their ability to stay on the cutting edge of IT innovation through proactive, hands-on training, making them uniquely suited to provide exceptional business value to customers.
Click here to learn more.
Find out more about what an authentic trusted Managed Service Provider can do for your business needs. Let's chat! To speak with a member of our team today, click here.