Across all industries, traditional meetings are a bit of a headache. However, most fields have come to terms with them. Meetings are an essential part of making things happen, but that doesn't mean everyone enjoys them.
So why do we still have them?
Meetings have become a necessary evil. For instance, traditional meetings can help administrators connect with staff. They can also be used by smaller groups of staff members for more personal collaboration. A successful meeting doesn't just happen, though. It must be run effectively.
Therein lies the problem.
Most people don't hate traditional meetings in general. Rather, they just hate the way meetings are run. A simple web search proves as much. You will find a lot of surveys that explain why people dislike traditional meetings so much. Most of what you'll find are the same things we've all heard before. In fact, we may even be guilty of thinking them ourselves. The words "boring," "pointless," "inefficient," and "unnecessary" often come to mind.
There are plenty of surveys telling employers what they're doing wrong. And it also seems like there are countless others offering advice on how to hold better meetings. Then there's Millennials. They have become the largest group of workers in US history. This group has a particularly strong dislike of traditional meetings.
The Changing Face of Traditional Meetings
Millennials are not alone in their dislike of traditional meetings. Technology has impacted how almost everyone feels about meetings. Since we can share information easily online, it's quite likely that many of us have said, "All of this could have been sent in an email." And it's true. Far too many traditional meetings could have been summed up through an email.
Yet business is changing. Technology is the biggest culprit. Polls have shown that an increasingly large section of workers are telecommuting. But this does not just mean people who always work from home. Many conventional employees are telecommuting regularly. Some are even working while traveling for business or vacation. Being able to connect from anywhere has allowed us to stay in touch more easily. But that increased connectivity can throw the work-life balance out of sync.
It's no wonder, then, that the idea of yet another meeting causes so much grief. Workers are already stressed with how many hours they're putting in. It seems Keynes didn't quite hit that nail on the head.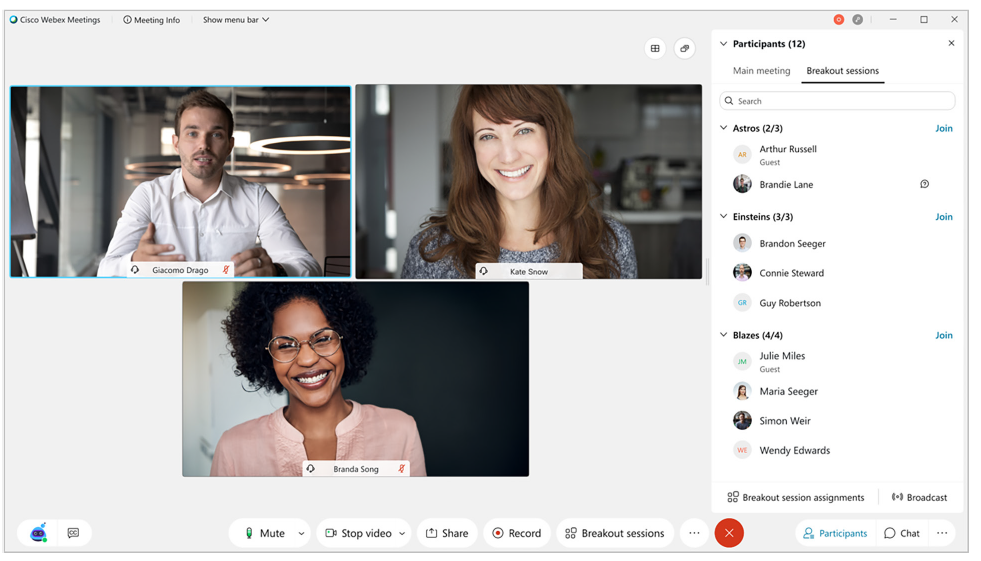 Cisco WebEx Provides a Valuable Solution
Businesses can help ease some of the tension. Both managers and workers appreciate technological productivity. Cisco WebEx Web Conferencing is a perfect example of using technology to transform meetings.
Why is Cisco WebEx Web Conferencing such a powerful collaboration tool? Because it allows anyone using Cisco Unified Communications to connect important stakeholders together. And it also moves beyond just the simple voice or video conferencing. With functional collaboration tools for file and screen sharing, recording, and high-definition video, Cisco WebEx Web Conferencing even allows for personal meeting rooms. All of this also comes with a high amount of security.
Both businesses and educational institutions have been using Cisco WebEx Web Conferencing. The tool is very valuable when combined with mobile devices and IP phones. Best of all, businesses can use Cisco WebEx Web Conferencing to drop the dreaded in-person meeting. Using Cisco WebEx to connect with employees is simpler, easier, and allows for more flexibility than traditional meetings.
Remote workers are likely to continue trending upward. In addition, traditional meetings will most likely never become the favorite part of business. Yet technology solutions such as Cisco WebEx Web Conferencing could be the next step to making the business meeting easier and more valuable for everyone.
Fidelus Technologies handles all of the installation and integration processes by our Cisco Certified Engineers and Solution Architects.