INTRODUCTION / PROBLEM STATEMENT
With so many people working from home due to the coronavirus (COVID-19) pandemic, companies are finding new ways to keep their employees connected and productive while they're out of the office. For many, a major concern is communication. In a recent survey, 28 percent of respondents voiced concerns over how they'll stay in contact with their colleagues and employer while working from home, and nearly 20 percent are worried about how they'll keep in touch with clients or customers. 
The good news is that unified communications as a service (UCaaS) can help companies mobilize and grow during the pandemic and beyond. Here's what you need to know about UCaaS, what it means for communications, and how it all works. 
BACKGROUND
What "as a service" means for communications
To be clear, unified communications is the term used to describe how businesses can integrate their communication services, including email, phone calls, and text messages, into a single streamlined platform. Unified communications "as a service" essentially means that it's a cloud-based solution accessible from any device, anywhere in the world, so long as the user has internet access and pays a monthly fee for service access. 
Cloud UCaaS adoption rates are steadily increasing across the US. Research suggests that hosted UCaaS is becoming more popular than its on-premises equivalent, which is unsurprising given the increasing popularity of remote working and virtualization:   
You may be wondering which organizations are best suited to UCaaS. There's no right answer. Every business can benefit from what UCaaS has to offer, but it's typically best suited to companies with a large, mobile workforce spread across multiple locations. 
SOLUTION
That said, its portability makes UCaaS the perfect solution for bringing staff, clients, and managers together while everyone works from home. It unifies your entire team at a time when it's easy to feel disconnected. With unified communications as a service, you can:
Easily switch from voice calls to text messages at the touch of a button
Securely share documents through the cloud
Encourage employee collaboration and instant communication
Reduce delays in decision-making because you have access to all the information you need, right within a central platform
So, how do you set up UCaaS? 
Private cloud vs. public cloud
There are two main cloud options for setting up UCaaS: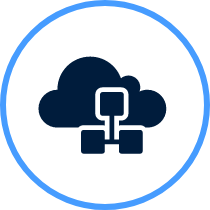 Public cloud
Public clouds are computing services sold by third-party providers to businesses who want to buy them. 
Companies pay a monthly fee to access the cloud services from, e.g., Google or Microsoft. 
Since the third-party provider manages the cloud infrastructure, there's no need to purchase expensive hardware. 
However, you have very little control over how the cloud looks and works.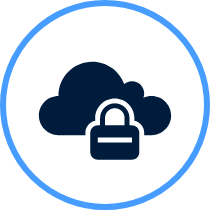 Private cloud
It's a computing service offered by you, through your own server hardware, to a select group of users, e.g., your workforce.
You are free to customize what's in your cloud to suit the needs of your business. 
It's typically more secure than a public cloud, but it's also more expensive. 
Some organizations use a combination of public and private cloud services, known as a "hybrid" cloud environment. An IT specialist can advise you which cloud solution is right for your UCaaS roll out. But why is the cloud such a great tool to use for your business, anyway, and why should you introduce the cloud to your company long-term?
Enterprise technology on an infinite scale
The cloud offers two major benefits that no other communication tool can provide – accessibility and scalability. It's an enterprise technology without limits. In other words, it enables you to seamlessly scale your business and respond to organizational changes as and when they arise. With UCaaS, you can:
Swiftly manage your user list, adding and removing users as necessary 
Easily introduce new members to your team without expanding your IT infrastructure
Infinitely scale your communications, cloud storage, and workspace
Inexpensively expand your international presence, i.e., you can network with clients around the globe at the touch of a button without running up excessive phone bills 
The future is limitless with UCaaS.
A modern solution for the digital age 
The reality is that remote working is here to stay, and companies must find ways to adapt in this increasingly virtual world. For example, 41 percent of respondents to a recent Gartner survey said they expected to continue working from home at least some of the time once the COVID-19 lockdown ends. What's more, the average US company can save around $11,000 per year if they allow employees to telecommute. 
CONCLUSION
UCaaS, and cloud-based solutions like it, answers these challenges and allow companies to grow, adapt, and prosper in the long term. Benefits of remote and cloud-based working solutions include:
Complete accessibility, no matter where your employees or managers are located
IT budget savings from placing less reliance on hardware and physical infrastructure 
Secure working environments with the latest in cybersecurity technology 
Limitless connectivity – employees need almost nothing to get started 
Improving the responsiveness of your team
Taking advantage of your BYOD policy
Increased collaboration, which can result in creative solutions to problems 
Automating your workflow to reduce time wasted on monotonous, repetitive tasks
What's more, UCaaS allows you to keep track of what your employees are doing and when, and it helps you make the right decisions at the right time. By promoting accessibility, scalability, and ingenuity, unified communications as a service will help you centralize your company's operations like never before.
For modern, forward-thinking companies determined to thrive in a post-COVID-19 environment, introducing UCaaS should be a top priority. To find out more about rolling out the technology across your organization, contact us now.
FIDELUS UNIQUE VALUE PROPOSITION
Fidelus Technologies, LLC provides enterprise communication and networking solutions. Fidelus offers Managed, and Professional Services such as unified communications, SD-WAN and networking, business continuity and hardware resale. Our commitment to delivering best-in-class service drove us to be highly consultative and business-focused. This enables us to uncover and develop solutions that are embedded into business processes, resulting in a higher level of service than our competitors.
CISCO SOLUTION
Web Calling: Web calling, or "web conferencing" as its also known, is a collaboration solution that enables users to place calls via an internet browser, mobile, or video device. Users can simply have a voice call, similar to a regular phone call, or you can incorporate video, share your computer screen, chat, poll attendees, and even share ideas via a digital whiteboard. Web calling elevates the dreaded meeting to true collaboration.
Video Conferencing: A subset of web calling solutions, video conferencing technology enables users to transmit live video during a call. Many smartphones—with built-in cameras have a native video calling app installed—think iPhone's FaceTime—and several web conferencing solutions have video capabilities for enterprise collaboration users. As more and more colleagues collaborate remotely on a day-to-day basis, having some face time with one another helps teams humanize communication, bond, and form relationships, as well as easily meet on virtually any schedule regardless of location.
Team Collaboration: Most often, we reach out via email when we have a quick question or need to share feedback on a file. But this approach leads to inboxes that are as cluttered as our schedules. Per IDC, workers spend 36 percent of their days searching for information. Team collaboration solutions can help reduce that time and shift tasks away from cluttered inboxes to an all-in-one collaboration platform that enables work whenever and wherever inspiration strikes. With both desktop and mobile apps, users can message, collaborate on documents, share files, or meet if needed to ensure work doesn't stop when the meeting does.
Document Collaboration: How often have you asked your colleagues to review a file via email and received several versions with conflicting markups, leaving you to reconcile the edits? It's an exercise in frustration. Document collaboration solutions, particularly those that enable version control, can help eliminate the unnecessary confusion and extra work. No overlapping edits; no multiple versions of a file floating around; and some offer a single repository for the final files. Everyone on the same page.
Additional benefits of enterprise collaboration solutions include:
• Accelerate project delivery times
• Improve communication among and across teams
• Keep projects moving forward between meetings
• Ignite innovation because idea sharing isn't limited to meeting times
• Help erase hierarchies and give a voice to all team members
• Enable team members to work whenever and wherever they want from any device
• Reduce travel and training costs
REFERENCES