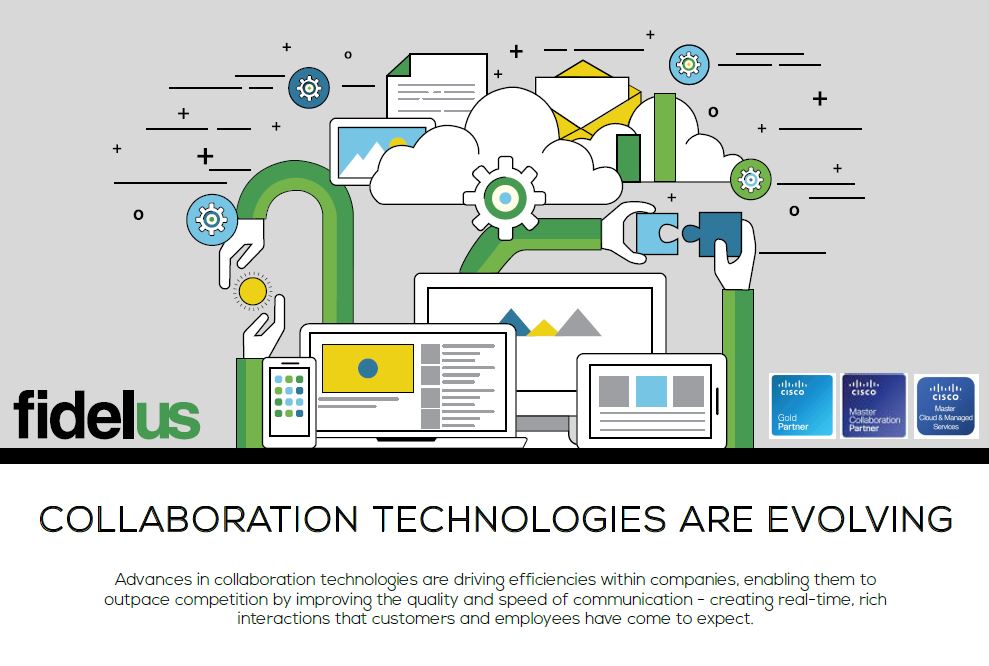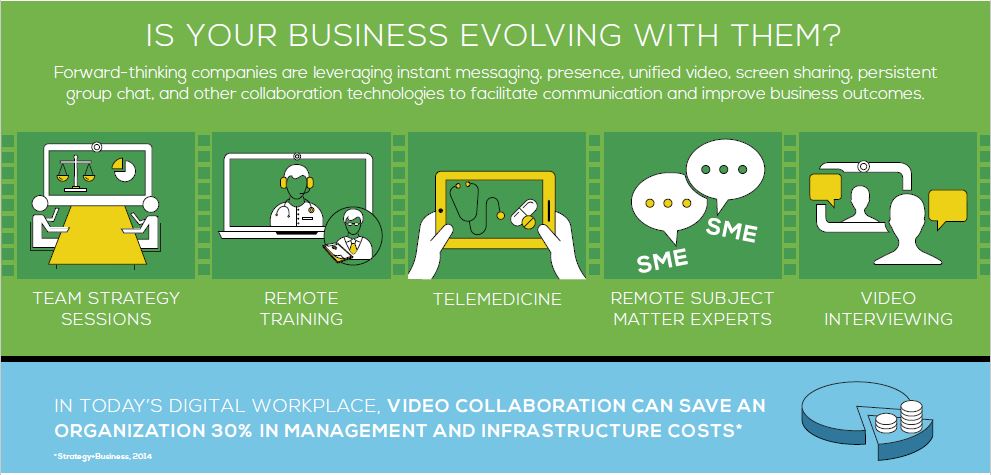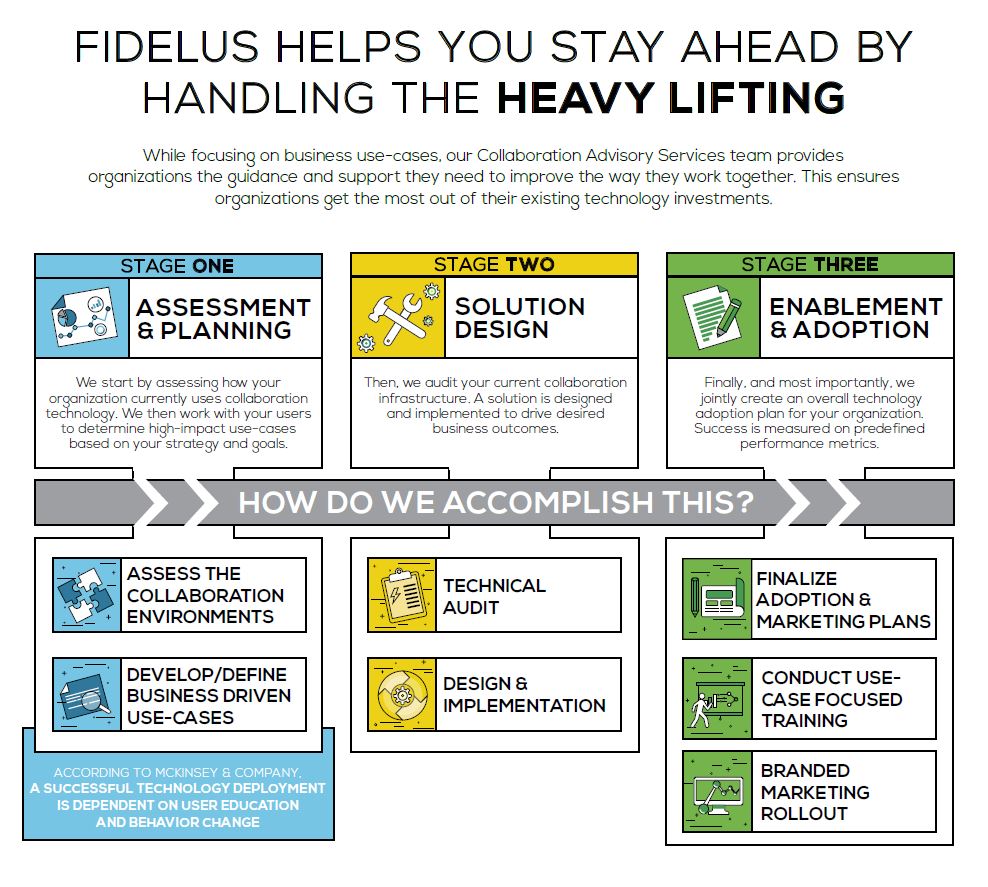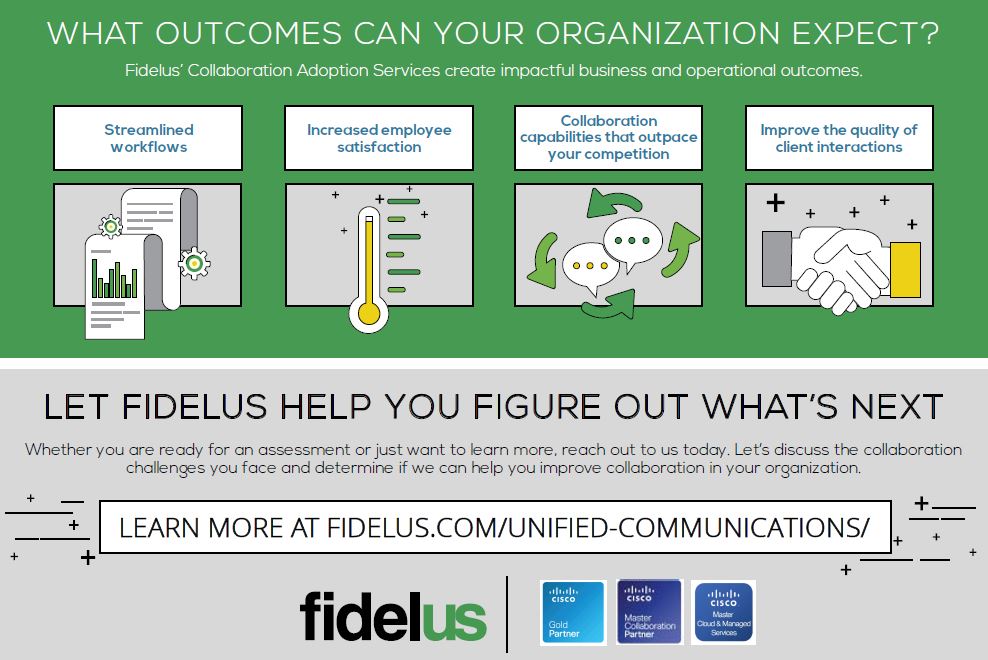 ---
Collaboration Technologies Are Evolving
Advances in collaboration technologies are driving efficiencies within companies, enabling them to outpace competition by improving the quality and speed of communication – creating real-time, rich interactions that customers and employees have come to expect.
Is Your Business Evolving with Them?
Forward-thinking companies are leveraging instant messaging, presence, unified video, screen sharing, persistent group chat, and other collaboration technologies to facilitate communication and improve business outcomes.
Fidelus Helps You Stay Ahead By Handling the Heavy Lifting
While focusing on business use-cases, our Collaboration Advisory Services team provides organizations the guidance and support they need to improve the way they work together. This ensures organizations get the most out of their existing collaboration technology investments.
What Outcomes Can Your Organization Expect?
Fidelus's Collaboration Adoption Services creates impactful business and operational outcomes.
Let Fidelus Help You Figure Out What's Next
Whether you are ready for an assessment or just want to learn more, reach out to us today. Let's discuss the collaboration challenges you face and determine if we can help you improve collaboration in your organization.
---